Back to staff directory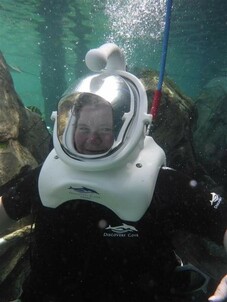 Grade 4/5
Phone: 780 494 3510
I moved to the Peace Country in 1990 when I was 13. I graduated from Fairview High School in 1995, and I have a Bachelor of Science in Horticulture and I have lived and worked all over Alberta and in Maryland as a Horticulturalist. In 2007, I took my Bachelor of Education. I worked as a teacher in Calgary before returning to the Peace Country where my family lives in 2010.
I am passionate about travelling, reading and scuba diving. I love gardening, and almost any type of arts and craft.
My favorite part of my job is the students. Their energy and enjoyment of learning is infectious. It is extremely satisfying to see a student discover a new piece of knowledge. They make me laugh every day, and they add joy to my life.
The best part of Hines Creek Composite is the students. They make our building into a great school, and it makes us want to be better teachers.