Back to staff directory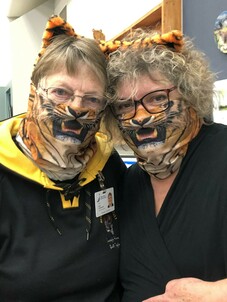 Art, Educational Assistant
Phone: 780-494-3510
My family and I have lived in the Peace Region for the last 28 years. We live on a
¼ section north of Whitelaw. I have 2 adult children and 3 granddaughters. A
husband, a dog and many fish.
My most favorite thing about being here is the students. They are funny, kind and
happy to be here too. They make the day go by fast! I am happy to say I met my
twin here, Mrs. Portsmouth. Most times I can get her name right – if not she calls
me, "CARLA".
The best thing about being here is all the people I work with. We are good to each
other and supportive when the day is less than stellar. I have many friends in this
building and they are all hard workers. Our priority is our students well being and
success.